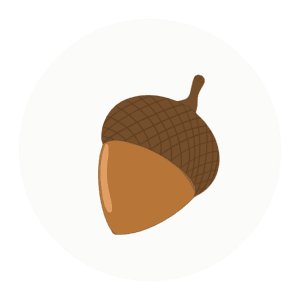 Welcome to Acorn Class in EYFS
EYFS at Horton Kirby places great emphasis on children learning by doing. Our children are given opportunities to gain first-hand experiences through play and active involvement while being encouraged to be independent. As well as adult-led focused activities and independent focused activities, both inside and out, children have access to activities that they can access themselves and resources that allow them to follow their own ideas. In addition, we follow the national curriculum statutory framework for EYFS.
We look forward to welcoming you into Acorn Class!
The Foundation Stage is the start of our pupils' school journey towards achieving:
Children enjoy learning.
Respect, empathy and teamwork, creating a family atmosphere.
Developing key life skills to enable life-long learning.
Creativity in all aspects of school life.
Children reaching their full potential
Our learners will move on to the next stage of their education.
They will have strong communication skills, both written and verbal, and will listen respectfully and with tolerance to the views of others.
They will take pride in all that they do, always striving to do their best.
They will demonstrate emotional resilience and the ability to persevere when they encounter challenges.
They will develop a sense of self-awareness and become confident in their own abilities.
They will be kind, respectful and honest, demonstrate inclusive attitudes and have a sense of their role in our wider society.
Our timetable can be downloaded below. Here, parents and pupils have the opportunity to view the class schedule to see the day-to-day routine including the range of curriculum that is covered. We have found that children with SEND have responded well to visually seeing the structure of the day ahead.
Our learning this year will be based on the topics below and will change accordingly each term. Parents will receive a Topic Web and 'Did You Know' at the start of each term informing them about what the children will be learning. This will also be available below to download.
At Horton Kirby Church of England Primary School, we have introduced '100 Things Before I Leave Horton Kirby Primary', this helps to give children the opportunity to tick off big items throughout their primary years. The experiences and activities EYFS get to complete include: 
#1 Build a Sandcastle on the Beach
#2 Visit a Place of Worship (St. Mary's Church)
#4 Visit a Farm (Godstone)
#29 Recognise and Celebrate Religious Festivals (Festival of Light)
#30 Meet a Real-Life Hero (Visiting Grays Fire Station)
#45 Growing Vegetables for Summer
#46 Watch a Pantomime
#55 Build a Snowman
More Infomation about the subjects can be found on our curriculum pages. 
Useful Parent Resources for EYFS
For further useful resources, please visit each curriculum page.