English Writing Subject Leader: Mrs G Philpott
For any more information on Horton Kirby's English Writing Curriculum, please contact the office.
Here at Horton Kirby, we teach our children a writing curriculum that enables them to become confident, creative and independent writers.
At Horton Kirby CE Primary School, we intend to provide opportunities for our pupils to develop the knowledge and skills that will enable them to speak and write fluently so that they can communicate their ideas and emotions to others effectively. The acquisition and use of new, rich and varied vocabulary are a crucial part of our broad and diverse curriculum.  Through our aspirational curriculum we intend to create confident writers who develop stamina for writing and a long-term appreciation of written and spoken language within our school community and the wider world. We aim for all our children to be independent writers, who build upon their writing skills as they work through their writing journey, writing for a range of audiences and purposes.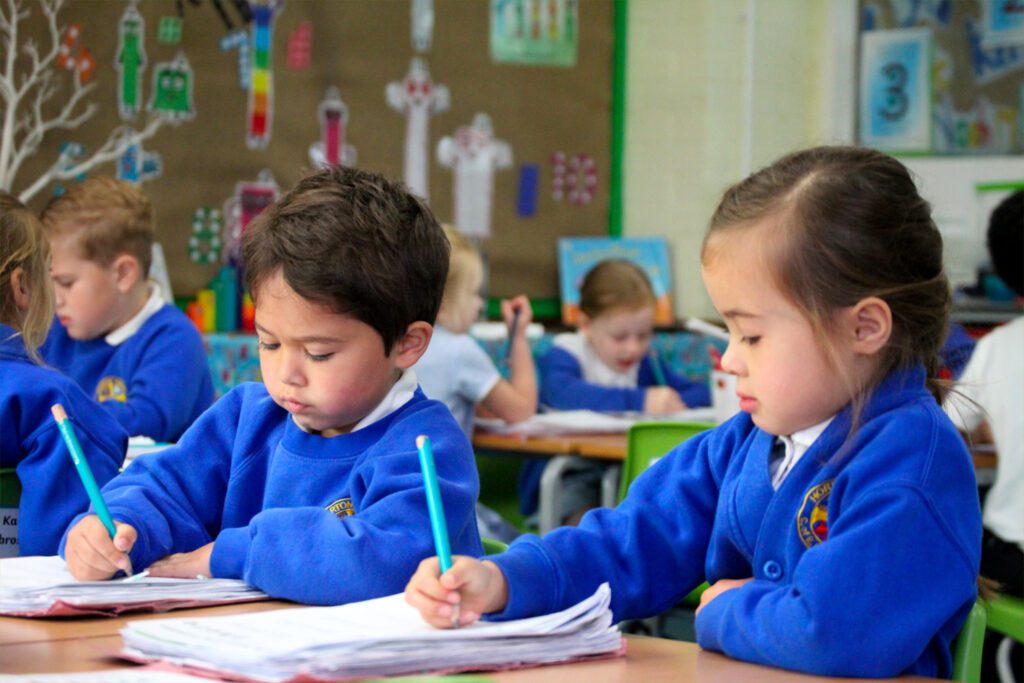 In the teaching of writing, themes are carefully chosen to be exciting and stimulating for all children.  Writing skills are built progressively throughout the school in order to embed learning in long-term memory. Pupils are taught to plan, revise and evaluate their writing.  We increase children's curiosity and use of new vocabulary through the provision of language-rich learning experiences, teach them to develop an awareness of the audience, purpose and context of their writing and encourage them to select increasingly varied vocabulary and grammar with careful attention to the desired effect on the reader's thoughts and feelings. Pupils will leave school being able to use fluent, legible and speedy handwriting.
For spelling, pupils begin by learning to spell phonetically and these skills are built on as teachers show pupils how to understand the relationships between words, how to understand nuances in meaning, and how to develop their understanding of, and ability to use, figurative language. They will also teach pupils how to work out and clarify the meanings of unknown words and words with more than one meaning. Pupils will be taught to control their speaking and writing consciously and to use Standard English.
In Spoken Language, staff aim to be role models of correct spoken language, to develop pupil's vocabulary by modelling and encouraging the use of synonyms and draw on texts read within class as a way to explore and collect effective language and extend vocabulary. Pupils will be provided with opportunities to orally rehearse and present their ideas to different audiences.
Interventions, support and challenges are constantly revised and adapted to ensure all children are supported in achieving learning. The above areas are robustly and continuously monitored to ensure any gaps in learning are addressed.
Through the above approaches, our pupils  gain a strong command of the written and spoken word, use a wide vocabulary and have a good understanding of grammar needed for writing.  Exposure to a wide range of text types, genres and writing stimuli ensures they can adapt their own writing for a range of contexts, purposes and audiences.
Our pupils leave Horton Kirby CE Primary School:-
as imaginative, creative, independent, inquisitive, inquiring and confident writers.
with a positive and enthusiastic attitude towards writing, which will nurture a life-long love of writing.
as confident, articulate speakers who are able to articulate and express themselves and their ideas clearly.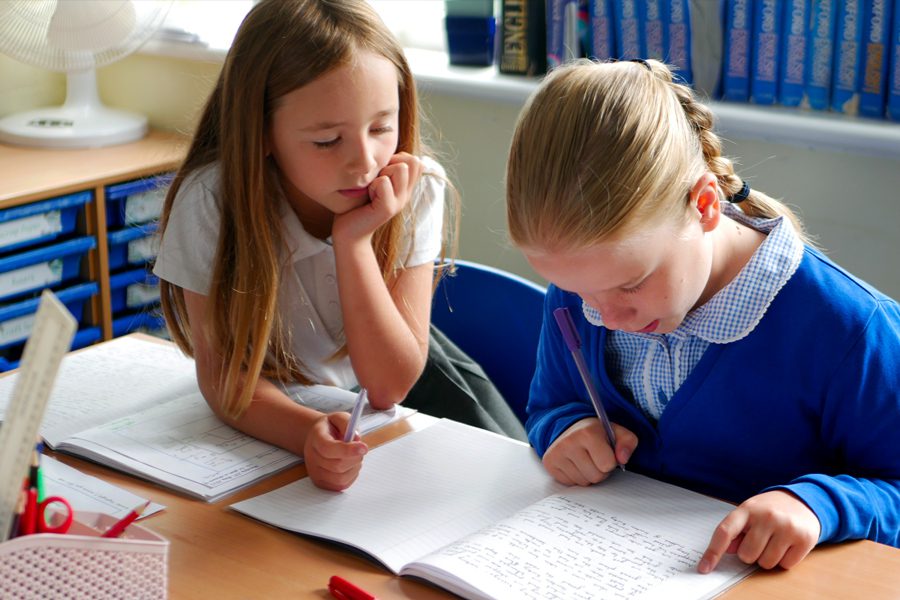 English Writing in Each Stage
At Horton Kirby Primary School Phonics is taught using the structure of our systematic synthetic programme 'Little Wandle Letters & Sounds'. Children review and revise Grapheme-phoneme correspondence (GPC)s and words, daily, weekly and across terms and years, in order to move this knowledge into their long-term memory. Our phonics lessons help to support pupils with saying their sounds, writing their letters and understanding capital letters.
Click the link below to view our EYFS long-term plan: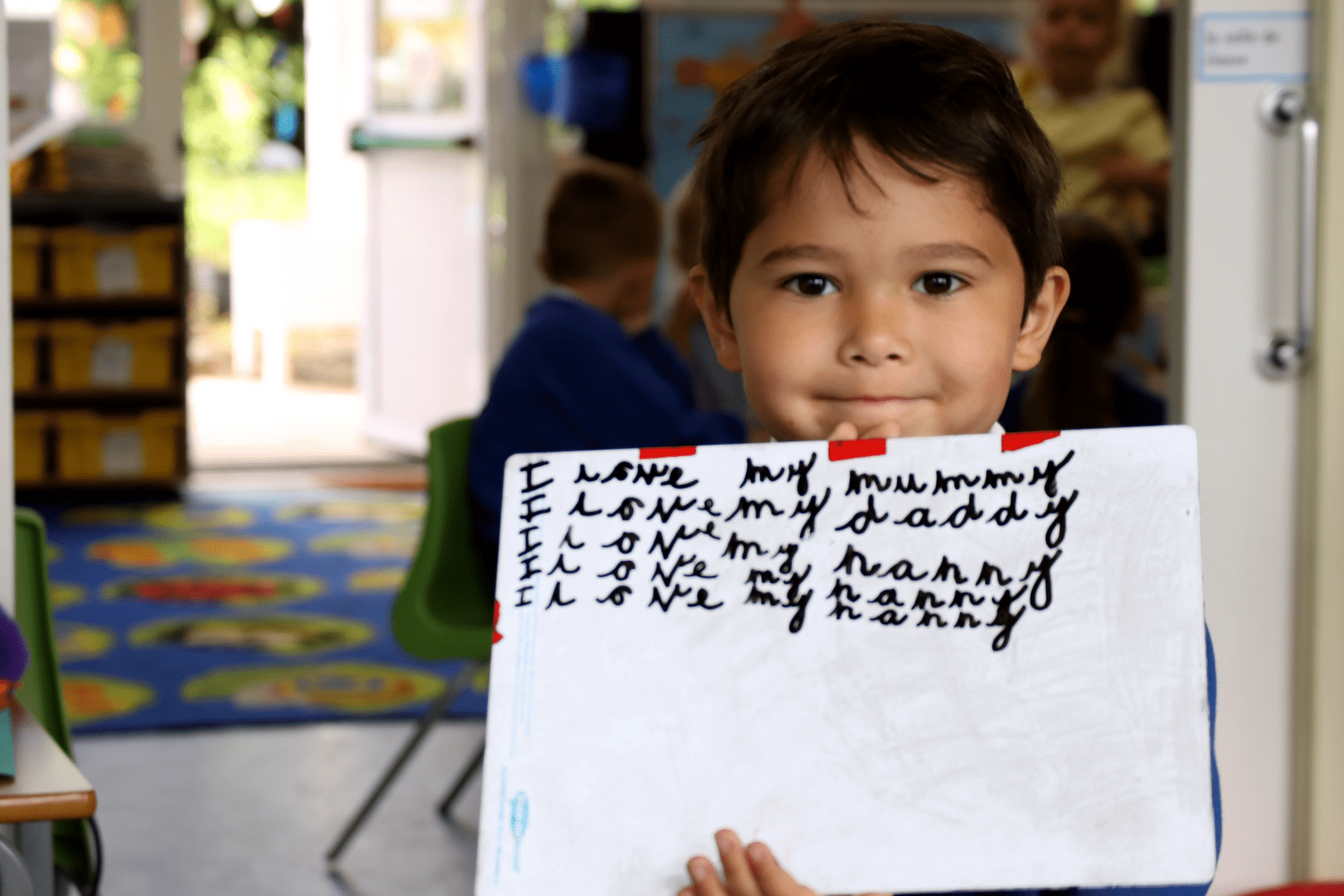 At KS1, pupils will be able to communicate their thoughts clearly about what they are going to write, and be able to draw pictures and note ideas, keywords and new vocabulary in a simple planning format. Through the integration of drama, pupils will be able to explore ideas using simple role-play and take on roles to fully understand the characters' narratives. Written work will compose of past and present tense with the inclusion of capital letters, full stops, question marks and exclamation marks.
Click the link below to view our year 1 and year 2 long-term plans:
Year 1 Curriculum Year Overview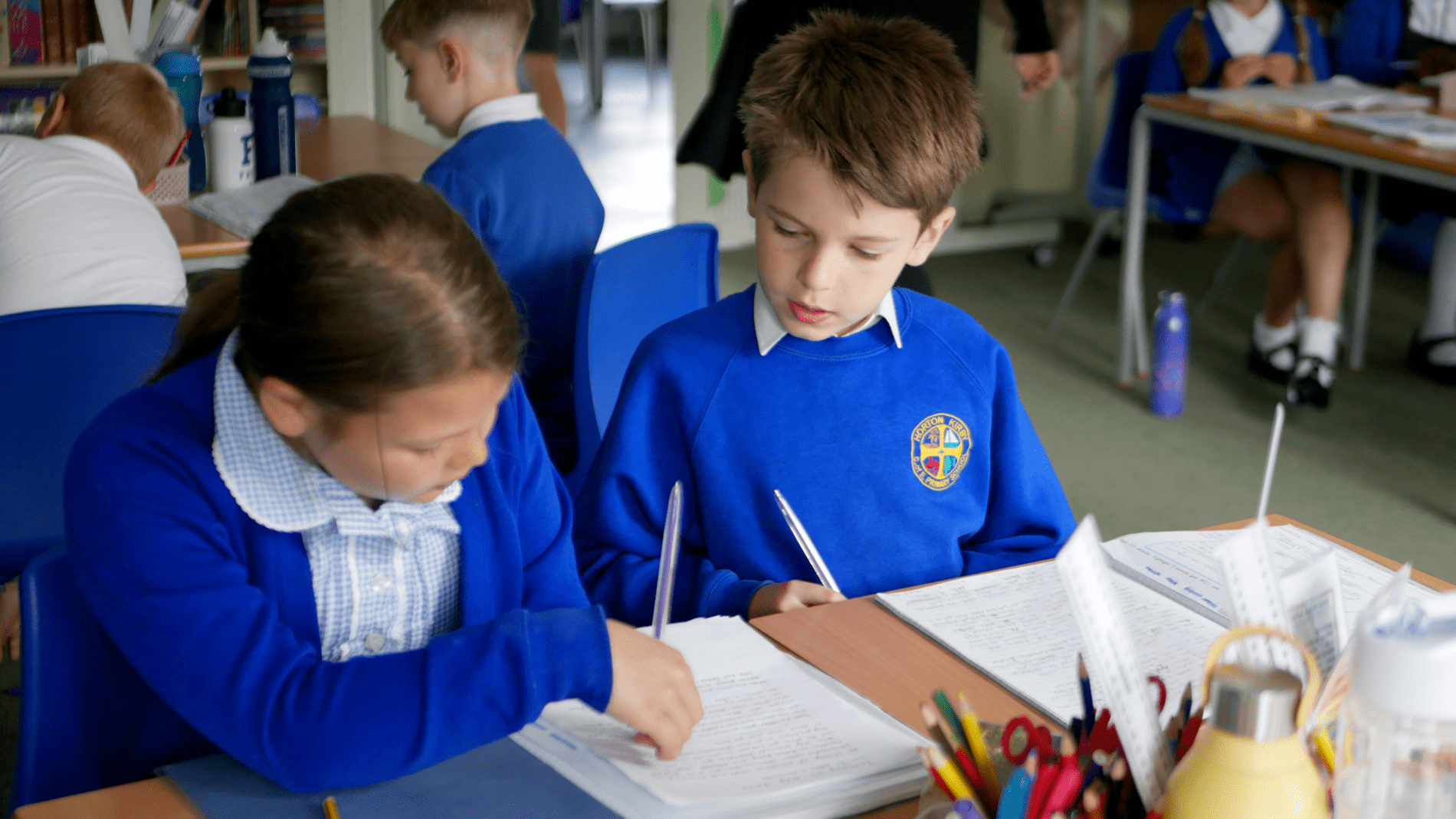 In KS2, pupils will be able to demonstrate the processes needed to plan writing. They will recognise, imitate and establish features of a selected form clearly through structural headings, paragraphs, introductions and conclusions, Through the integration of drama, pupils will be able to adapt a range of roles to develop creative and imaginative writing and respond appropriately to others when in a role.
Click the link below to view our year 3 – 4 long-term plan, and year 5 – 6 long-term plan:
Year 3 Curriculum Year Overview
Year 4 Curriculum Year Overview
Year 5 Curriculum Year Overview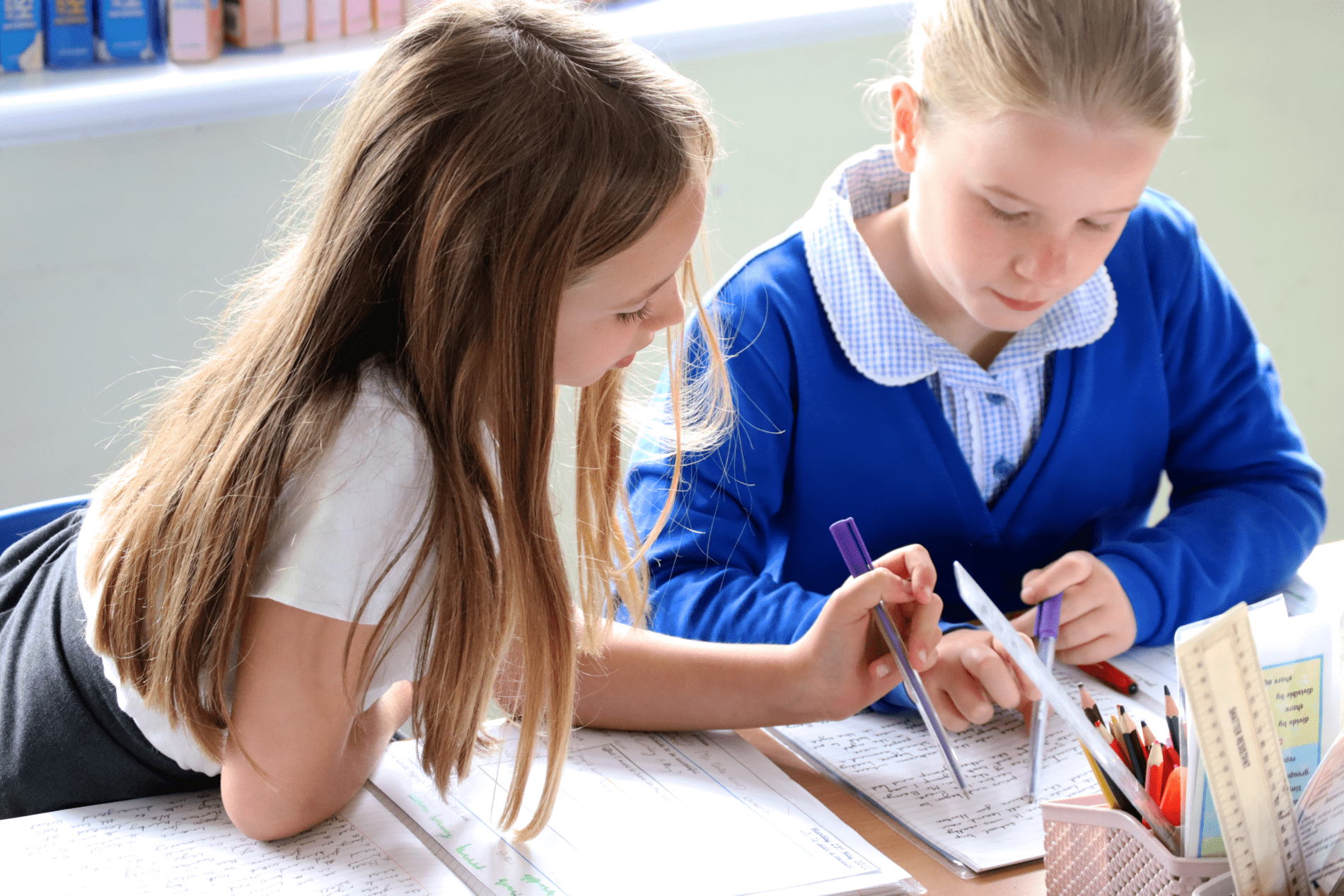 English Writing Progression
Once our pupils have achieved the expected grammar and punctuation knowledge and skills, they focus on consolidation and deeper learning. To achieve this, we use the following approaches: Regular discrete lessons as part of normal classroom practice; challenging texts which extend vocabulary; higher reliance on self-evaluation and editing for improvement; continue to promote active, multi-sensory and investigative learning. All children from EYFS to Y6 follow a high-quality Literacy programme, which prepares, teaches and then consolidates both the concepts behind and the terminology of grammar and punctuation. Progress is measured and tracked termly through our grammar tracking grids, as part of our assessment system.
Whole class teaching, with some extra intervention and support as required Mini-dictations to check the application of punctuation (Years 1-6) Teacher modelling of sentence construction and punctuation Editing and improving own writing Editing and improving deliberate teacher errors Self and peer evaluation are embedded in school routine Evaluation and discussion of the text, both fiction and non-fiction, draws out teaching points.
Interventions, support and challenges are constantly revised and adapted to ensure all children are supported in achieving learning. The above areas are robustly and continuously monitored to ensure any gaps in learning are addressed. 
To help pupils catch up, we also use these strategies for extra support: If pupils fall behind, we have a range of strategies we use to help them catch up with their peers. This includes extra activities or consolidation and practice for targeted groups. One-to-one support with a trained teaching assistant. In-class small group support. Extra adult-led verbal support to improve spoken language. Role-play to practise language and sentence construction. Children are reassessed regularly so that they can keep up with their age-related learning.
English Writing Extra Resources